| | |
| --- | --- |
| Posted on December 20, 2019 at 8:05 AM | |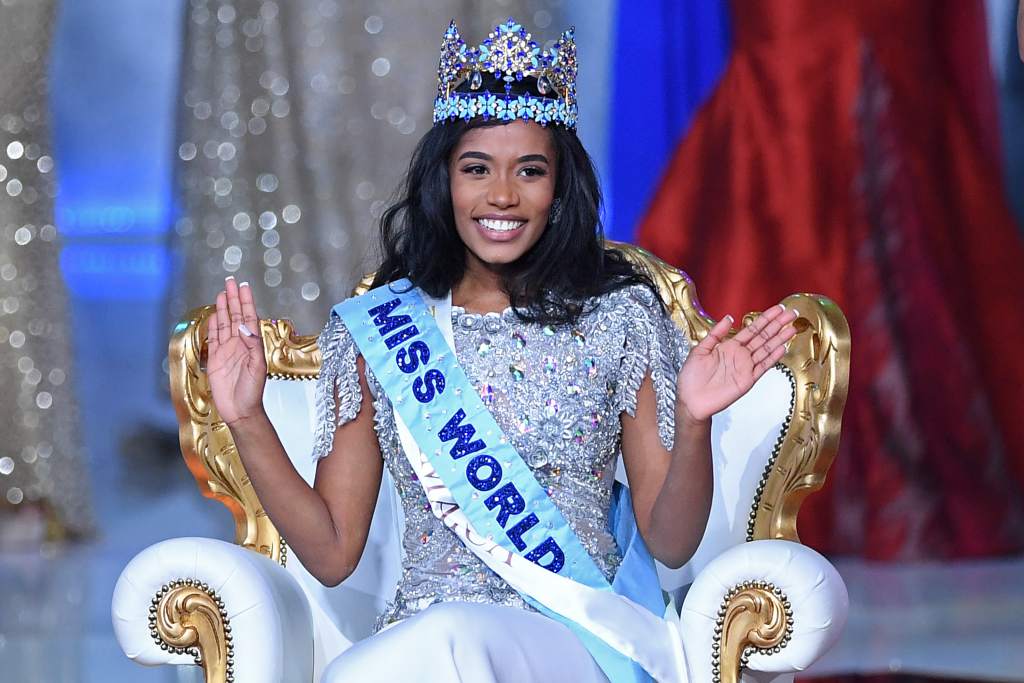 The 69th annual Miss World competition was recently held at the Excel center in London on Saturday, Dec 14, 2019. Jamaicans stand proud as Toni- Ann Singh was victorious in her mission as she was crowned Miss World 2019. The beautiful and graceful young lady hails from the parish of St Thomas and at only 23 years of age, she bested a whopping 110 competitors from around the world to be crowned champion. Jamaicans all over the island sat in awe as the talented young woman won the hearts of women and men all over the world. Her performance and elegance was second to none. She captivated us from the very beginning. Toni- Ann Singh is the fourth Jamaican to be crowned Miss World and the first since Lisa Hanna took home the title in many years ago in 1993. Other winners include Carole Joan Crawford in 1963 and Cindy Breakspeare in 1976. It is such an honor to be dubbed Miss World and Toni-Ann is so very deserving.
After a show-stopping rendition of Whitney Houston's "I Have Nothing" Toni- Ann was for sure in the top numbers and gunning for the number one spot. Her voice was filled with emotion and passion. So good was her performance that the host informed her that she could easily win a singing competition such as American Idol or The Voice. She later advanced to the top five, sharing the stage with Miss Nigeria Nyekachi Douglas, Miss Brazil Elis Coelho, Miss India Suman Ratan Singh Rao, and Miss France Ophely Mezino. Upon the announcement of her win, Miss Nigeria screamed with such a beautiful energy you would have thought she was the victor, but no it was none other than our Jamaican sweetheart, Toni-Ann. Miss Nigeria gained widespread attention for her reaction as it was so touching to see her happy for another. She later admitted that she had grown close to Toni-Ann as she was the one who kept motivating her to push on in the competition. Many showered Toni-Ann on social media including Miss Jamaica World franchise-holder Dahlia Harris who posted this message on her Twitter page, "She win. Oh God. She win! Jamaica is once again Miss World. Aston...I can't even talk right now. #MissWorld2019." Former Miss World, Lisa Hanna also extended her congratulations to Toni-Ann as she was so proud of her.
Despite her busy schedule, Toni-Ann will be back on the island for a number of congratulatory ceremonies over the course of four days starting this Friday, December 20. She will be performing during a cultural concert at Emancipation Park in New Kingston this Saturday. The announcement was made on Wednesday by Olivia Grange, the Minister of Gender, Culture, Entertainment, and Sport during a post-Cabinet media briefing. The concert will begin at 7 pm.
Toni-Ann's very packed schedule is listed below according to Loop News:
- Miss World arrives in Jamaica at 5.15 pm on Friday.
- Press conference at the Jamaica Pegasus on Saturday at 10 am
- Cultural tribute beginning at 7 Saturday evening at Emancipation Park.
- On Sunday, the St Thomas native will journey to the parish of her birth to attend Unruly Fest, which is being hosted by dancehall artiste Popcaan.
- Will tour sections of St Thomas on Sunday.
- Will be hosted by Prime Minister Andrew Holness at a reception at Jamaica House on Sunday evening.
- On Monday, Miss World will make a courtesy call on Governor-General Sir Patrick Allen.
- Courtesy call with the Leader of the Opposition Dr Peter Phillips, also on Monday.
- Singh will visit the Women's Foundation of Jamaica headquarters in Kingston Monday and will later have lunch with the Minister of Tourism, Edmund Bartlett.
Congratulations to the new Miss World 2019 Toni-Ann Singh!!!
Categories: None