| | |
| --- | --- |
| Posted on December 13, 2019 at 11:45 AM | |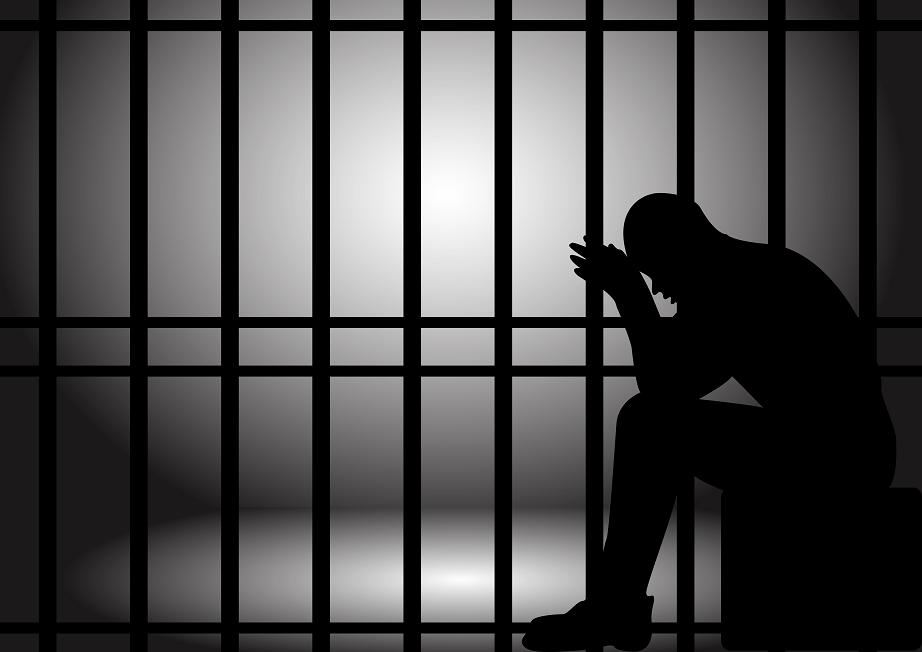 Can you imagine being incarcerated for months and being innocent of the crime? Many in the prison system are living this very story, however, one such man landed in jail for something absolutely ridiculous. He had no ties to the actual crime. There was no evidence tying him to it, nothing, except for his name. According to reports via The Jamaica Star, a young man who will be referred to as John Doe was wrongly accused of having sexual relations with a minor. This resulted in him being locked up for two months. 
John Doe was arrested and charged by the Centre for the Investigation of Sexual Offences and Child Abuse (CISOCA) in May and held in lock-up for two months. The young man who is St Thomas resident maintained that he had never met the victim. During his time in jail, his lawyer, Alexander Shaw, discovered that another young man, who had the same first and last name as his client, lived in the same community. Their middle names, however, were different. That other young man died in July. The girl, who has since had a baby, revealed that she was in a relationship with the other John Doe, as she referred to him as her boyfriend. She also informed the police that they had arrested the wrong man.
"The investigator insisted that my client was the person, and to deny the allegations, he must do a DNA sample. The DNA was requested in October and the report was made ready in November. The DNA results vindicated my client. The complaint had a child for the perpetrator and gave a description that in no way shape or form matched with my client," Shaw told THE STAR. Doe's' mother told THE STAR that she knew her son was not guilty of such an act.
 "I did not believe. I know he's not that type of person. The Sunday when dem arrest him, I was at work. The arresting officer called from CISOCA and told me that I need to get a lawyer. He was like 'Yuh gonna need a lawyer ... when the time come, you will know for what'. Eventually, they said that they charged him for having sex with a minor, so the Monday I went and got a lawyer," she said. After paying almost $250,000 for her son's bail in July, she said that he still had to report three times a week to a police station in St Thomas.
 "Him seh him don't know the girl and him never see har before inna him life. It was just a long drama. Because of this, him lose him work ... right now him nah work because a how long dem did have him. When he got bailed, he couldn't stay in the area because they said a in the area it happen. Me end up a fi spend money weh me don't have," she said. Despite the emotional trauma, Doe's mother said that she has no intention of taking legal action against the police. She said any such decision would be up to her son.
This entire ordeal is just absolutely ridiculous. I am outraged for the young man. What type of justice system allows for this to happen? Was there no line-up for the young woman to identity the perpetrator? And how do you imprison someone with no evidence. This is a poor reflection on Jamaica's police force. It portrays very sloppy investigative work and laziness. They did not do due diligence. This is what leads to Jamaica's high crime level, our inadequate resources and our corrupt and lax police force. When will it get better? 
The young man needs to seek the highest amount in reparation and it should then be doubled for the two months he had to stay in prison. He should bring a civil case against the police force and the country for such shoddy police work. He can never regain those months and the fact that he lost his job is just brutal. The police force needs to employ him in a capacity financially comparable or better than his previous job. The emotional trauma he most likely went through being in jail he will possibly need to seek counseling for. These are the types of things the government need to speak out about. He should have been given a proper apology from the police force and the Prime Minister. This could have happened to anyone and it just ruined his life just like that.
What would you do if this was your husband, brother, cousin or friend? Would you want to take legal action against the government? How would you feel? Share your thoughts in the comments below. 
Categories: None