| | |
| --- | --- |
| Posted on November 8, 2019 at 11:25 AM | |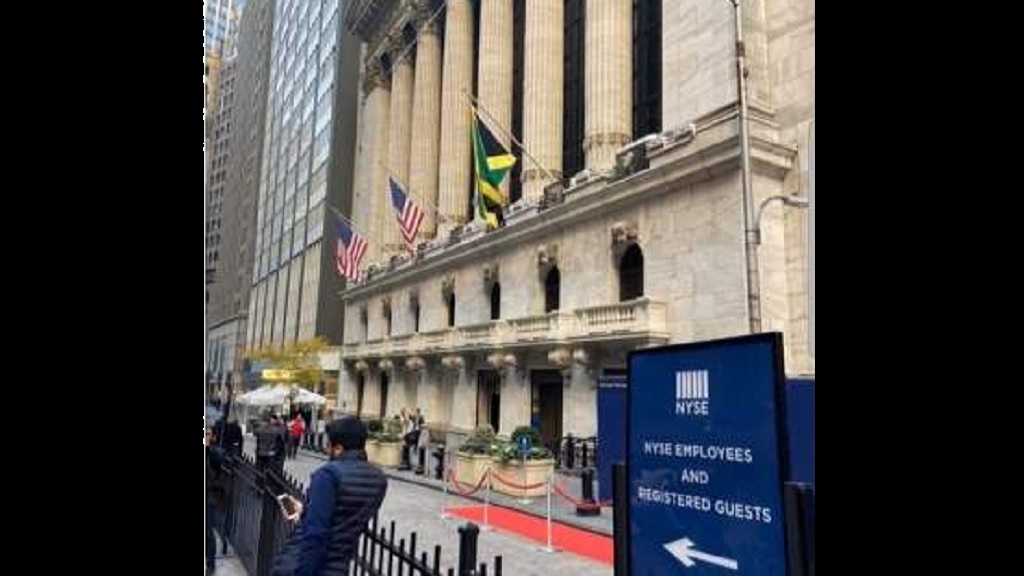 Wi little but wi tallawah! A photo has been circulating for the past couple days illustrating the incredible fact that the island's stock market was the best performing stock exchange in the world in 2018. That is truly amazing! It is the second time we have acheived this feat, as we previously did so back in 2015. Can you imagine being a third world country and being the number one stock market in the world!!!This speaks volumes but the big question is why are we still a third world country? Why are so many people living below the poverty line? Is it a case of the rich getting richer while the poor get poorer? 
A lot of Jamaicans are soley focused on going to school to get an education but we need to be enlightened. There are so many job and business opportunities out there for entrepreneurs. You can make so much money working from home. A lot of individuals need to take the time to conceptualize business ideas to be their own boss. We all have the potential to rise above working the regular 9-5 and we can all break free from call centers and other mediocre job positions. Now I don't look down on any job, every single job in the world is important. However, so many of us feel imprisoned in our job situations and can barely make ends meet. 
We need to open our minds and broaden our horizons and look online for work opportunities. Look to forex trading and stocks. Look to opening our own businesses. We can capitalize on what we already have. And those at the top need to share the wealth, they need to inform others of these means of making money. We don't all have to go through years of school. We don't all have to be lawyers, doctors, teachers, nurses etc. We can look to being computer programmers, engineers, blog managers, journalists, CEOs. 
This is an excerpt from the article on us topping the stock exchange, taken from Loop News:
The Jamaican flag flew alongside that of the United States on the New York Stock Exchange (NYSE) building Wednesday, in tribute to the island's stock market being the best performing stock exchange in the world in 2018. It was the second time in four years that the Jamaica Stock Exchange (JSE) was being recognised as the number one performing stock exchange globally, having also achieved the feat in 2015. "This is a great achievement for our small island," said Prime Minister Andrew Holness in a social media post Thursday about the accomplishment. In October, an article on reputed business publication Bloomberg's website, under the headline "Jamaica's World-Beating 233% Stock Rally Continues Full Steam", speaks to the island's spectacular stock market rally as the best of the last five years.
Despite a recent dip, Jamaica's J$1.5 trillion (US$11 billion) stock exchange is the best-performing of 94 bourses tracked by Bloomberg over the past 12 months, gaining 35 per cent. Total gains over the past five years come to more than 600 per cent — again, the world's best performance. As at Wednesday, JSE's market capitalization for its combined market (Junior and Main) was J$2 trillion, which is equivalent to US$14.19 billion. The Exchange has 84 companies with 119 securities listed. The JSE is ranked 60th in size globally, but in 2018 the nation's main index rose 29 per cent in US dollar terms, the most among 94 national benchmarks tracked by Bloomberg. Indeed, for the five years between 2015 and 2018, the JSE has outperformed most global exchanges.
Between 2015 and 2018, Jamaican stocks surged almost 300 per cent, more than quadrupling the next-best-performing national benchmark and septupling the S&P 500's advance. Speaking on Bloomberg TV, JSE head Marlene Street Forrest told interviewers that the JSE's success is linked to the economy and optimism among business people. The Exchange, itself, she stated has executed training in company governance. "We have been putting in the hard work for the companies to do well and it has been paying dividends," she commented. Asked about the limited number of exchange traded funds present, she said that these were in development, with a new ETF listed already and more to come.
The JSE head explained that the exchange had earlier this year created two new indices, the financial index and the manufacturing and distribution index in expectation of more exchange traded funds. Street-Forrest, also commenting on overseas response in the Jamaican market, said this was on the rise, "moreso, when you look at how companies are performing they are doing well. There is dividend pay out and stock price appreciation." Among the top performing companies on the JSE in 2019 are Barita, which has climbed 410 per cent. Other major climbers include Radio Jamaica. Street-Forrest noted finance and manufacturing among the sectors thatare doing well. "And on the Junior Market, companies from all sectors are coming in to be listed on the Exchange," she said. Asked about market diversification, she commented that the JSE had not "cherry picked companies by type".
"We actually went out to companies and said, 'why not look to equity capital instead of debt? Many companies were afraid of doing that. They thought they would immediately lose the company. But with our regulation, they will still have 80 per cent of the company," Street Forrest said. She concluded, "We put on a programme about access to equity capital and we went out. It was more order making than order taking."
It ends here. 
Unfortunately many will never even know that these possibilites exist. What do you make of all this? Share with me in the comments below. 
Categories: None